Station now comes with a Dark Mode! Choose your favorite style in the settings by clicking on the ⚙️ icon. By default, the theme will follow your system preference. You can change the option by going to the
settings page
.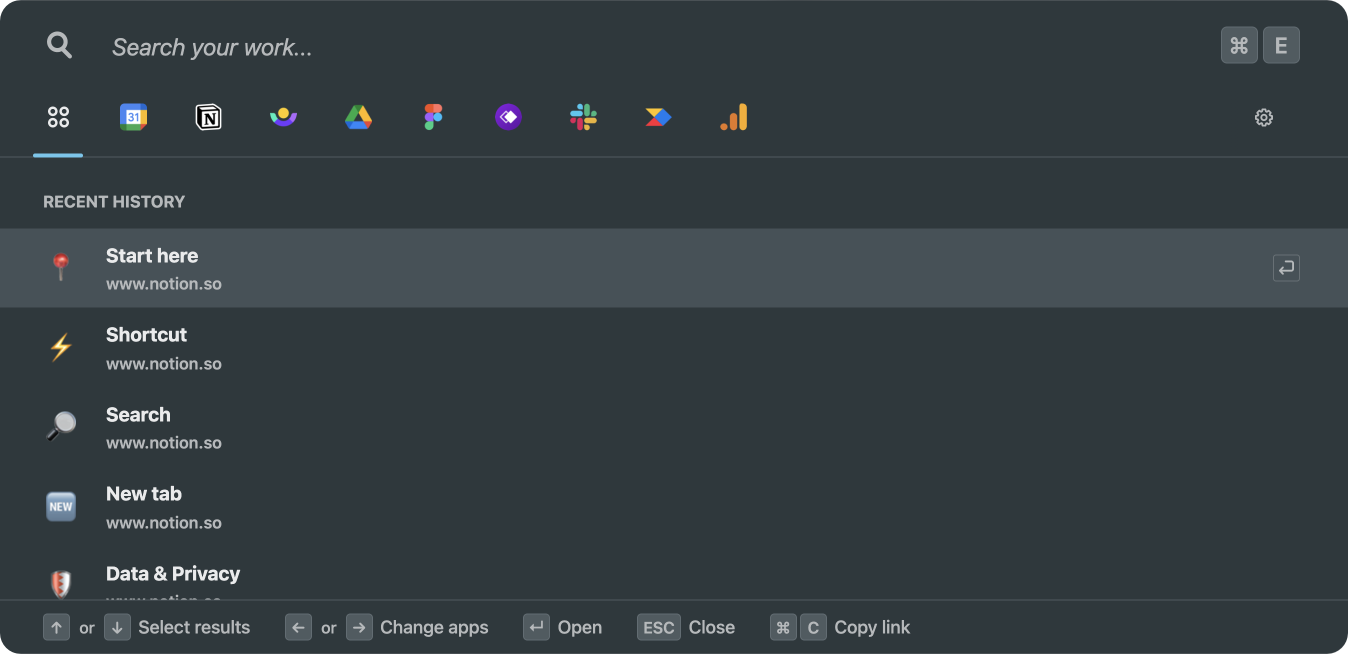 [Google Calendar] Join calls with

alt + ↵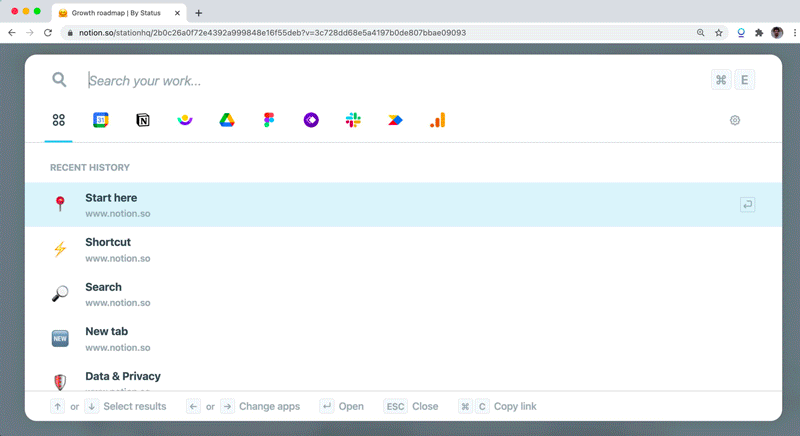 Open Station from the Chrome Store or settings pages
Station cannot be displayed in Chrome system pages such as the Chrome Store or the browser's settings pages. When you try to open Station, it will now open in the last tab you visited.
Multiple Slack workspaces
We now show the list of all the Slack workspaces connected to Station in the power-up settings page.
Fixed disappearing Notion pages
In the Station home, some Notion pages sometimes disappeared from the available results. This has been fixed.
Fixed the display of some Google Drive results
Some Google Drive pages did not show up in Station in the right format. All pages are now displayed correctly.
Fixed the lost autofocus in the Appstore Search

Fixed Opera search

Fixed a double focus that could appear when copying a link

Calendar: we now redirect correctly to the right account

Calendar: Microsoft Teams calls URLs are recognized

Microsoft Edge: saving settings is fixed